12/12/15 00:14 Filed in:
Larch Cladding
Simon managed to drop back for a Saturday to complete the installation of the external Larch panels on either side of the building.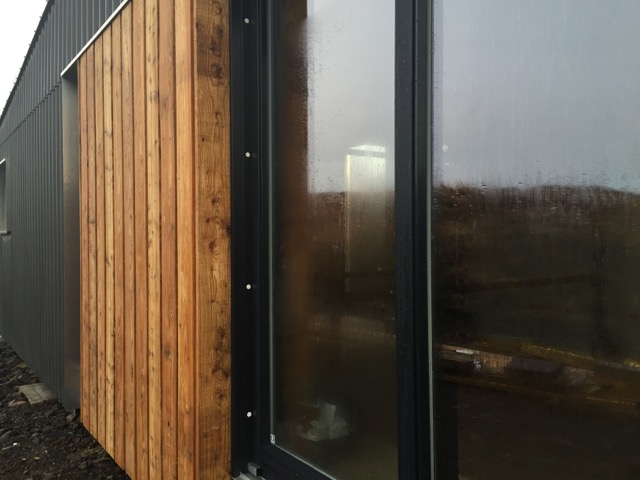 This meant the outside, apart from a few details, was now complete marking another milestone in the build.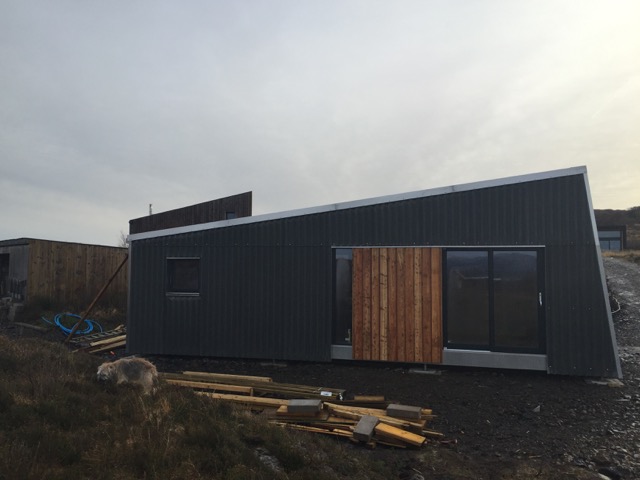 Over the Christmas break I will install the 50mm x 25mm roof battens that will provide a space for the electric cables before the next job of fitting the ply finish on the internal roof.
After the ply roof we will construct the internal walls and then fit the larch flooring, finishing with the osb wall finish. Sounds easy!
03/12/15 00:07 Filed in:
Membrane
Once the first fix electrics were in I wanted to finish the membrane as quickly as possible so that the building was completely sealed before the Christmas break.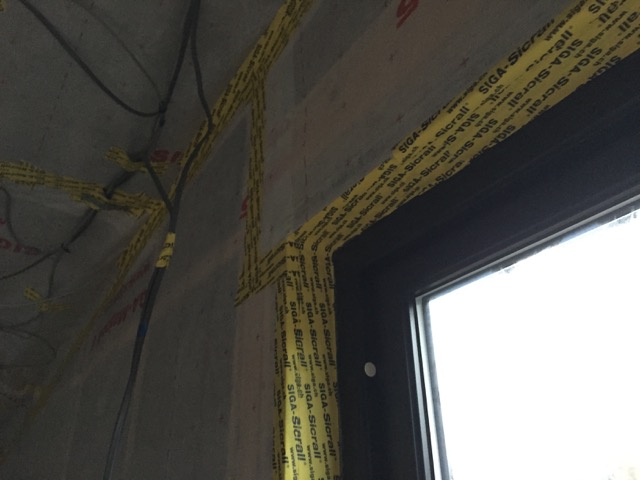 Given yourself a firm deadline, particularly when working on your own, is important and keeps the sense of tangible progress going on the build.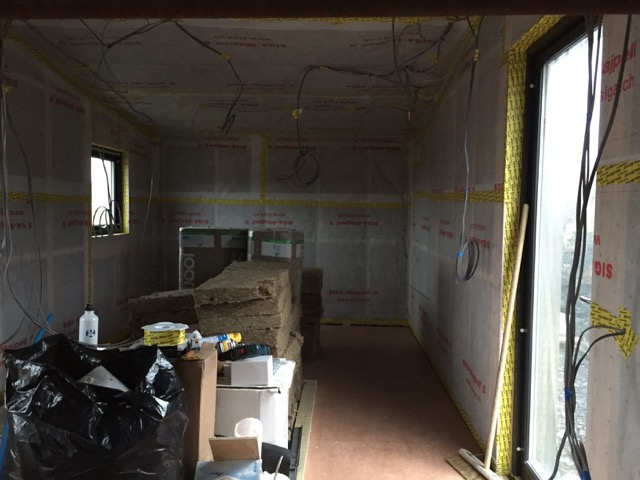 I must say I was pleased when the last piece of membrane was installed and all the taped joints were completed. It allowed me to finally see the back of the itchy insulation.