12/11/15 23:15
This was a job I was not looking forward to. Cutting the 100mm blocks of celotex dense foam insulation is laborious. The dust from the sawing gets up your nose, so the face masks helped with this, and in your eyes. It was impossible to wear goggles as they steamed up. So I had to get used to itchy eyes and just crack on with the work ready for the electrician to begin sometime on the 25th of November.
The internal roof was first. The initial layer was 100mm of dense foam celotex and then the rest of the fill, 125mm, was earth wool flexible bats.
The foam insulation had to be measured and cut carefully so it was a snug fit between the roof timbers.
Once this was all in I then began the itchy work of putting in the earthwool. Once the foam insulation was in the ceiling I began on putting the 100mm of earthwool into the walls. The external walls already had a 100mm of dense foam insulation on the outside.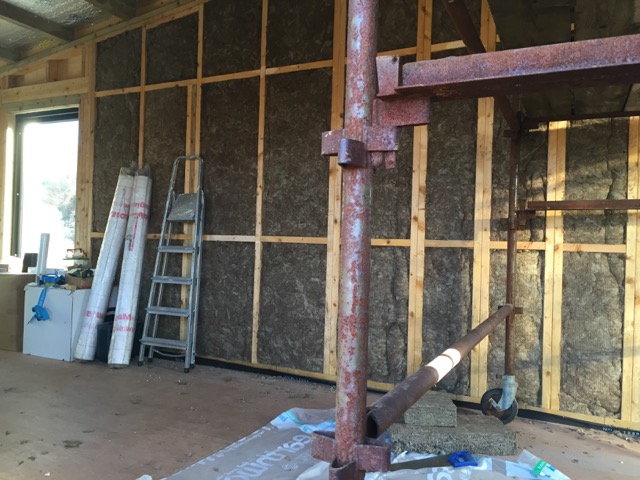 06/11/15 18:40
This week I had ordered the interior insulation and also went to pick up the external Larch cladding from
Cromartie Timber
near Strathpeffer.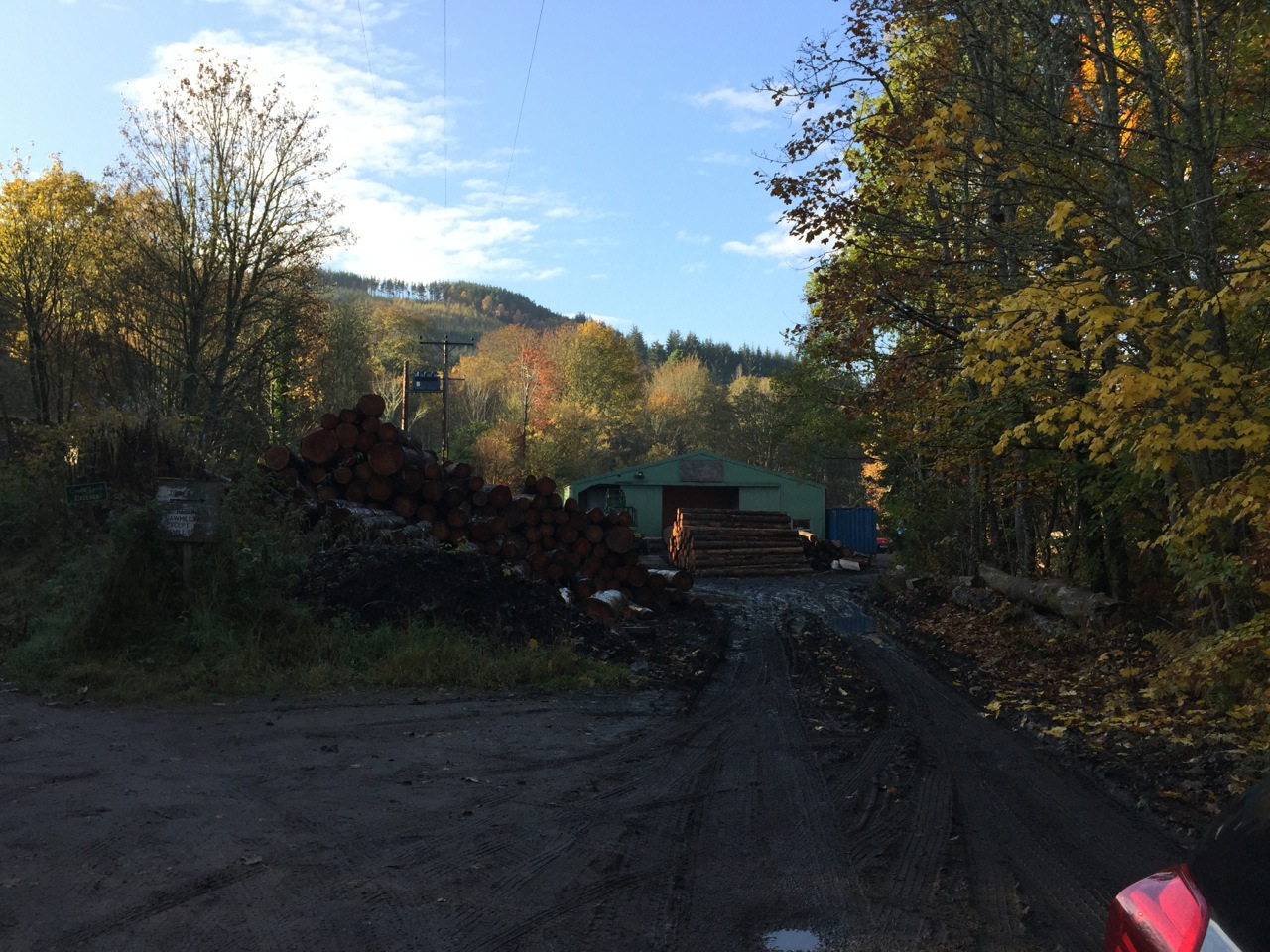 Nick who runs the sawmill was really helpful. He turned my order around in less than a week. All of the timber is sourced locally from Ullapool and nearer to Strathpeffer. The wood yard reminded me of sawmills that were dotted about all over the UK when I was a very young child in the 60's. They seemed to disappear as I got older and wood was something that you bought from the big chains.
While there Nick showed me the Larch flooring that they produce so I pre ordered some for the studio. It looked and smelt really good.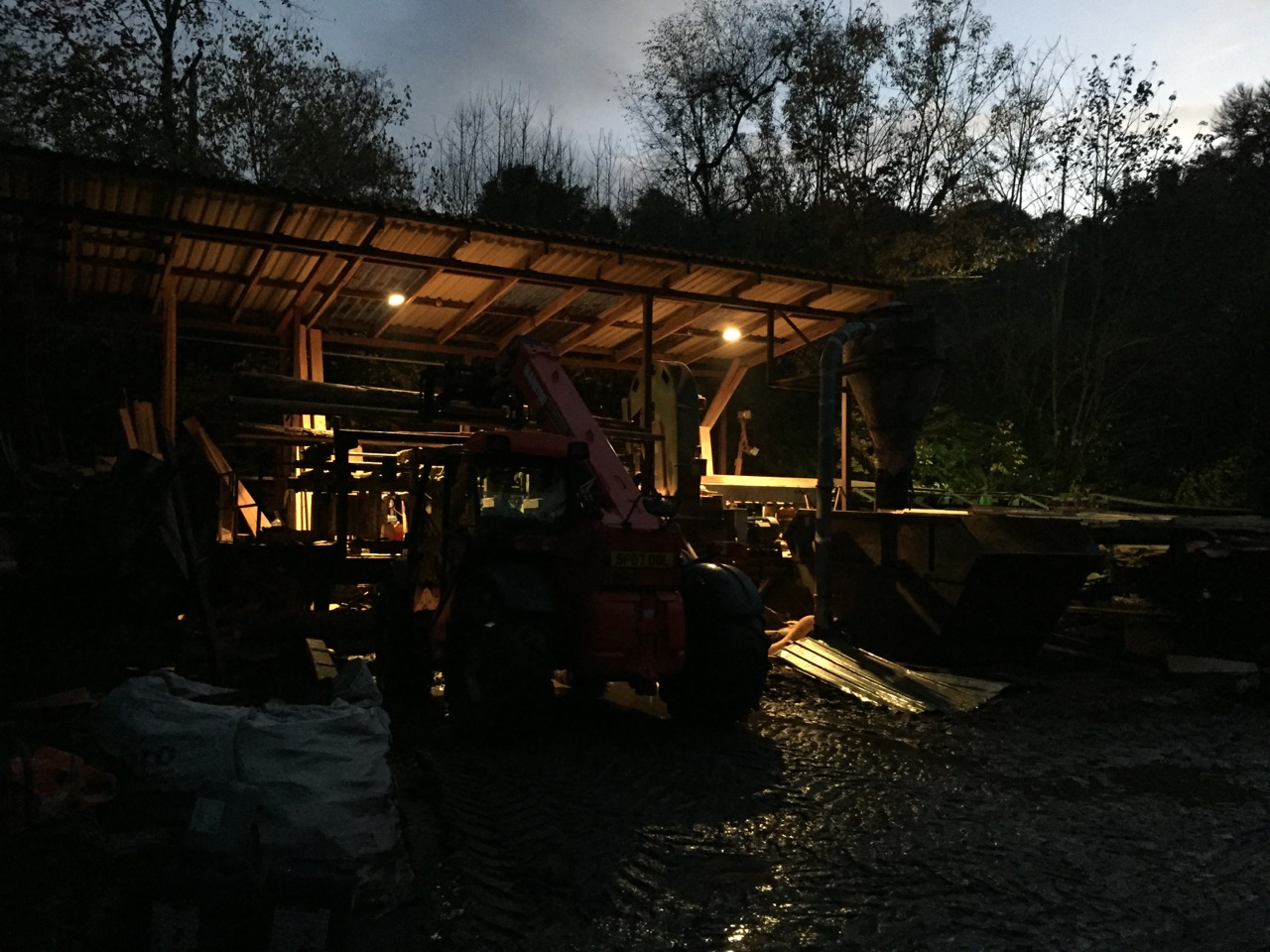 I went back to pick the larch cladding up around 5pm as the light was going. People were still working and the large saw outside was busy cuting up a large piece of timber into planks.
Towards the end of this week the interior insulation arrived from Caley Timber, so I need to crack on and get this installed and covered by the airtight membrane ready for the electrician to come and complete the first fix. Simon will be dropping back to help with internal panelling and the stud walls for the bathroom, kitchen.