Larch Cladding
12/12/15 00:14 Filed in:
Larch Cladding
Simon managed to drop back for a Saturday to complete the installation of the external Larch panels on either side of the building.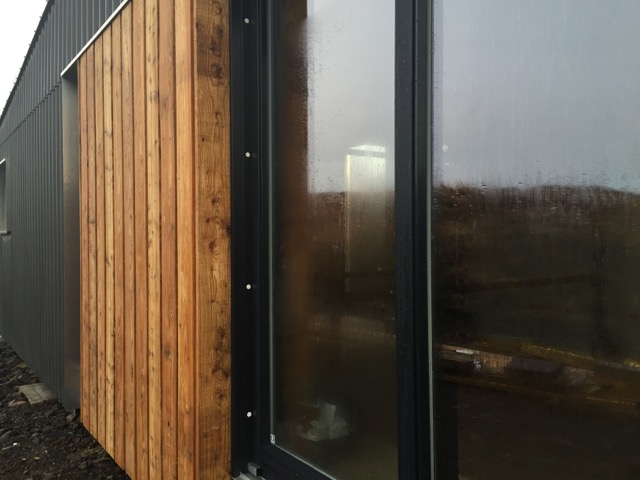 This meant the outside, apart from a few details, was now complete marking another milestone in the build.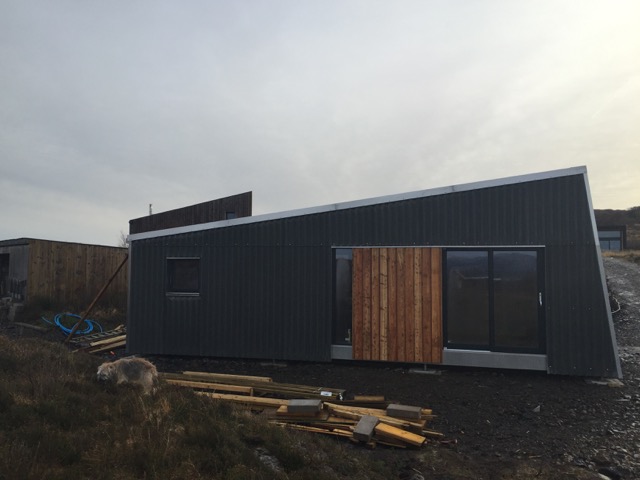 Over the Christmas break I will install the 50mm x 25mm roof battens that will provide a space for the electric cables before the next job of fitting the ply finish on the internal roof.
After the ply roof we will construct the internal walls and then fit the larch flooring, finishing with the osb wall finish. Sounds easy!