26/10/15 18:22 Filed in:
Clear skies
I told Simon that I was going to use Monday to tidy things up on site and prepare as much as I could to have a clear days work on the roof on Tuesday. Come Monday the weather looked as though it was going to be kind for the next two days.
Simon changed his plans and we went for the completion to wind and watertight over Monday and Tuesday.
Monday morning was very bright and sunny but still gusting to 30mph. This made getting all the Marley sheets up on to the roof slightly challenging. We did this very quickly being careful how we handled the sheets in relation to the direction of the gusts. Once on the roof we worked out the best set out and put up a string line to make sure all was straight and true.
Once this prep was done we cracked on.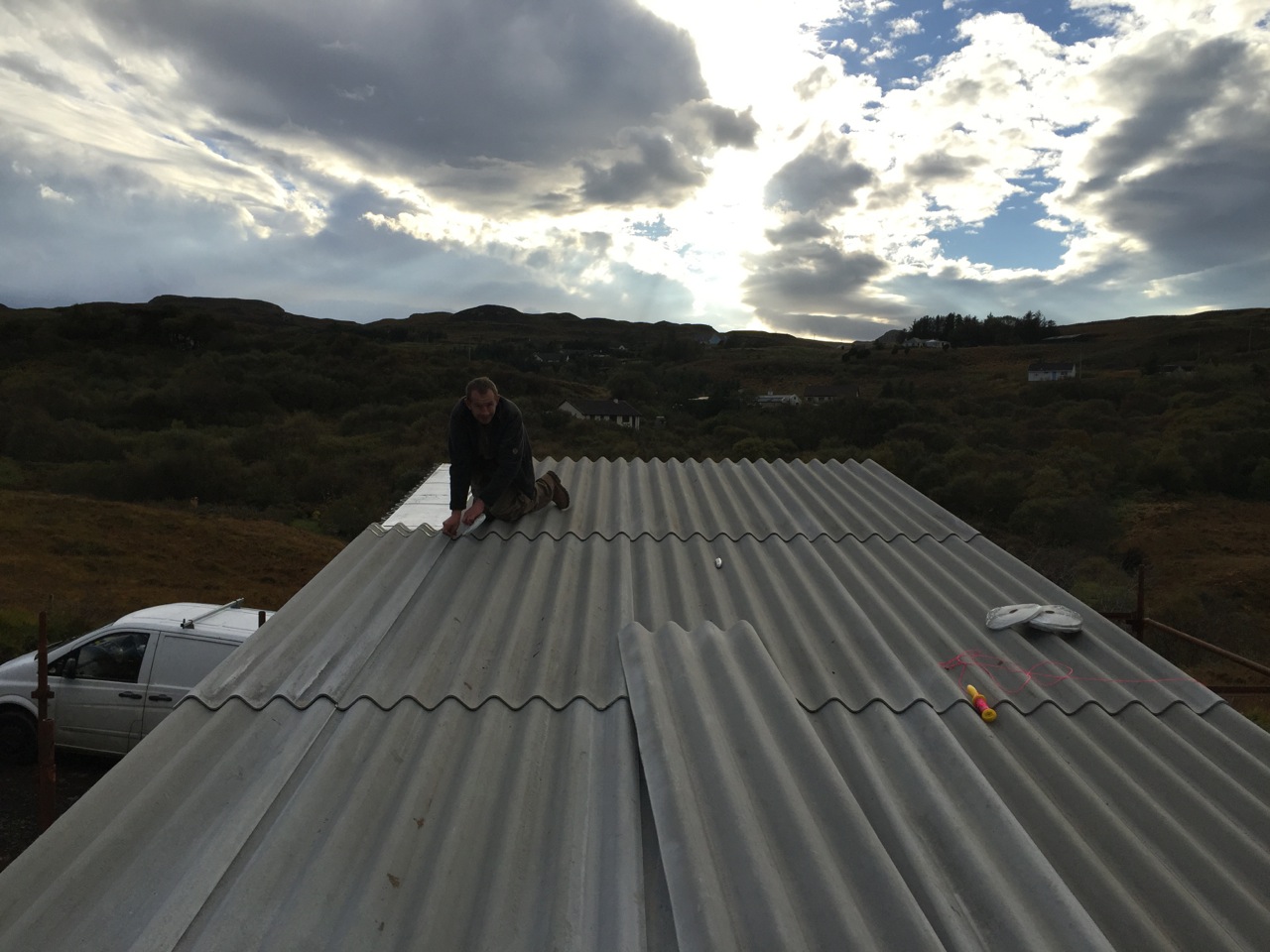 The weather was kind the sheets were dry so the sealing butyl strip went on and worked without an issue. It is very difficult to apply if the atmosphere is damp. By 3pm we had the roof in place and all secured according to Marley's instructions. The installation is slightly different in the Western Highlands as the wind can be very severe. With these conditions you have to install double laps of butyl strips where the sheets overlap to prevent water being blown up the boards. The fixings have also to be at shorter intervals to prevent excessive wind loads and strain on the sheets. We have it on the Blackhouse and has proved to be very tough.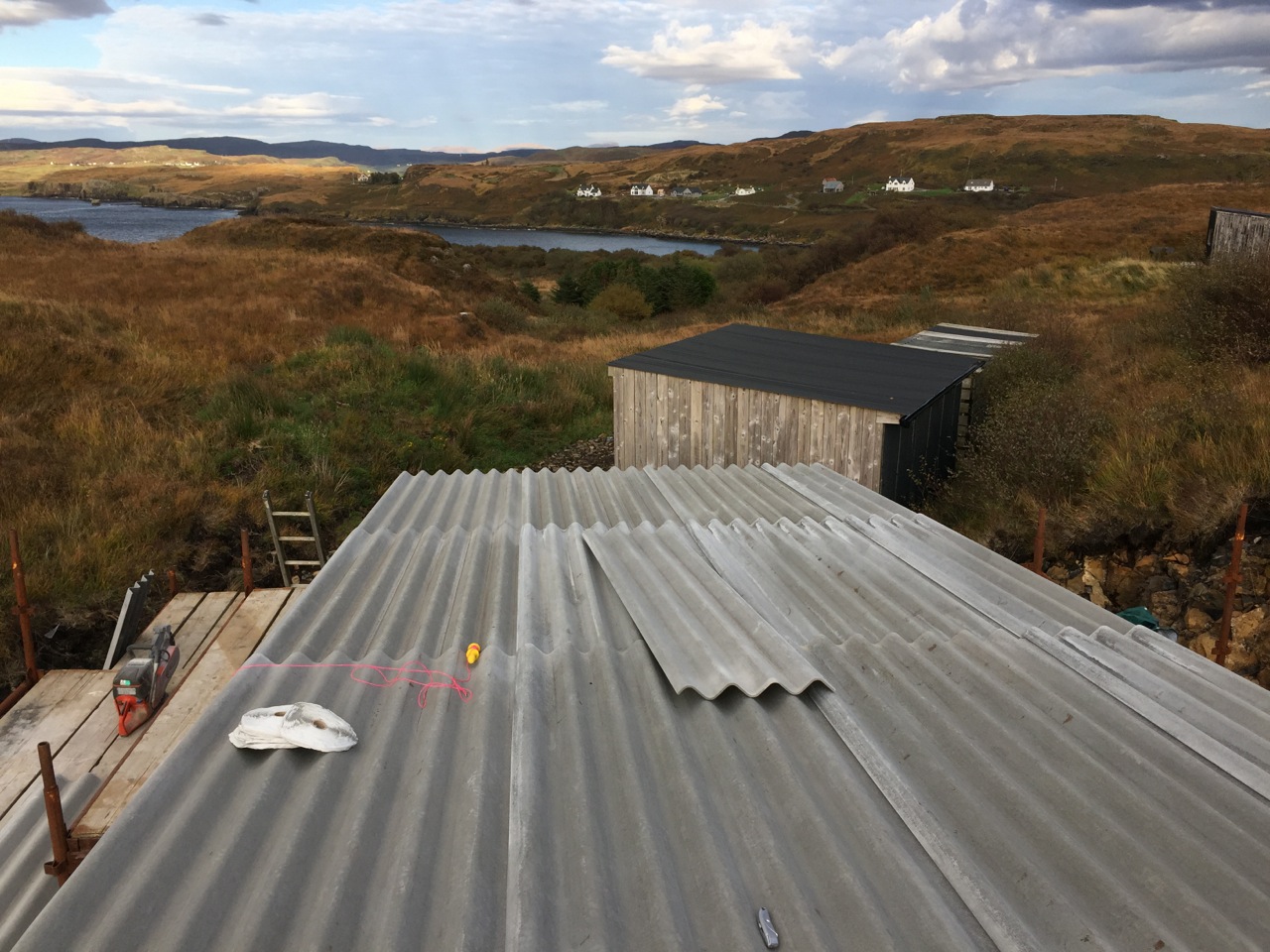 It was a real relief to get this work done. The building suddenly felt ready for the weather, tough and not fragile.