24/03/16 16:39
Next with the plumbing getting on was picking up the kitchen units, fridge, cooker and hob together with units and the cembrit cement wall panels for behind the stove. We had thought carefully about the material for the wall behind the stove and had decided on the cembrit cement sheets. I had seen them used in Glasgow within Urban outfitters, who seem to have some interesting choice of materials within their shops.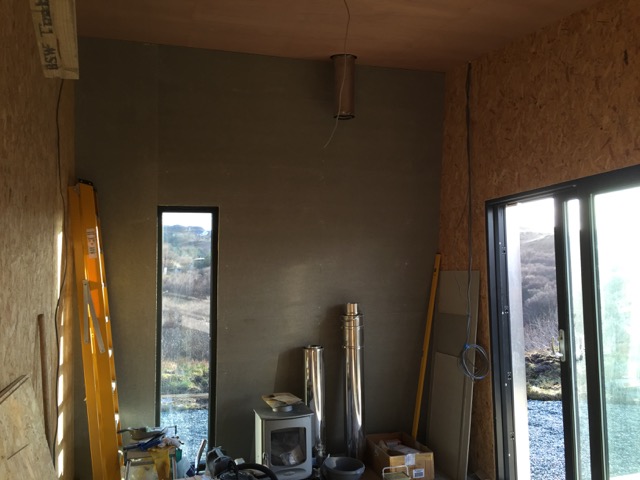 The very smooth gray finish worked well with the outside Marley sheets and also looked good with the tiles underneath the stove. We checked the materials out together before ordering and then picking up the sheets and kitchen, Ikea, from Glasgow. We dropped into Inverness on the way back to get the armoured electric cable that would take the electric supply from our house into the consumer unit within the Studio. Then straight back to get on with the work as April approached faster than I dared imagine.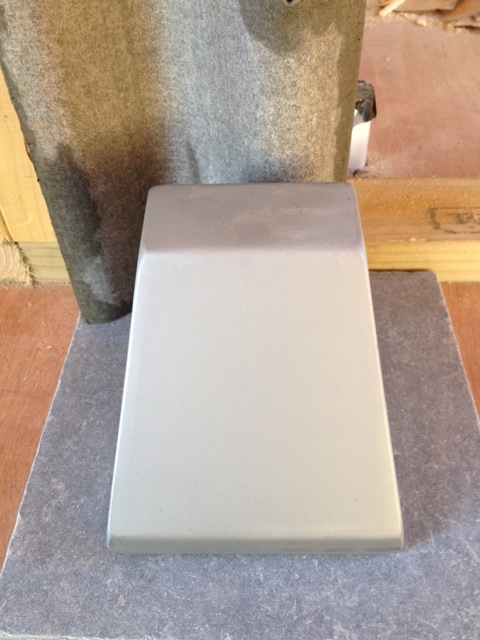 The electrician Mathew was also due back to get on with the second fix within the next week. I also had organised Sean to dig the service trench for the electric cable and the water. I said I would have this ready into both houses for Mathew the electrician. At the same time I had got help with the external decking which would be in place ready for Sean to lay the final gravel on the track and around the Studio. Busy.