Simon and I had discussed the order of work that needed to be completed for each stage to follow on from the other.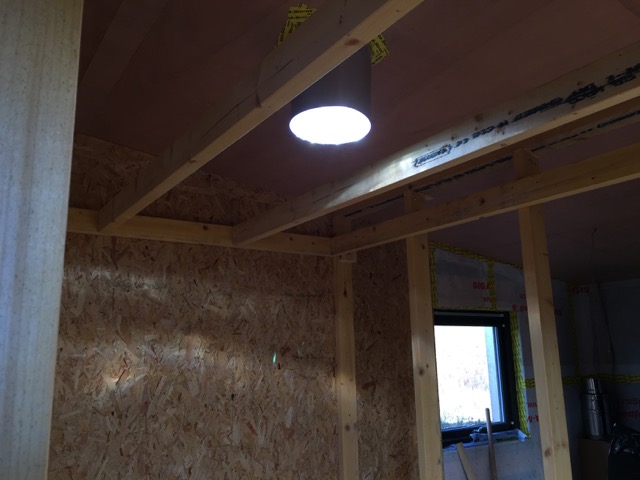 Simon was also busy so said I had to do the external holes and flashings in the roof for the chimney flue and light tube.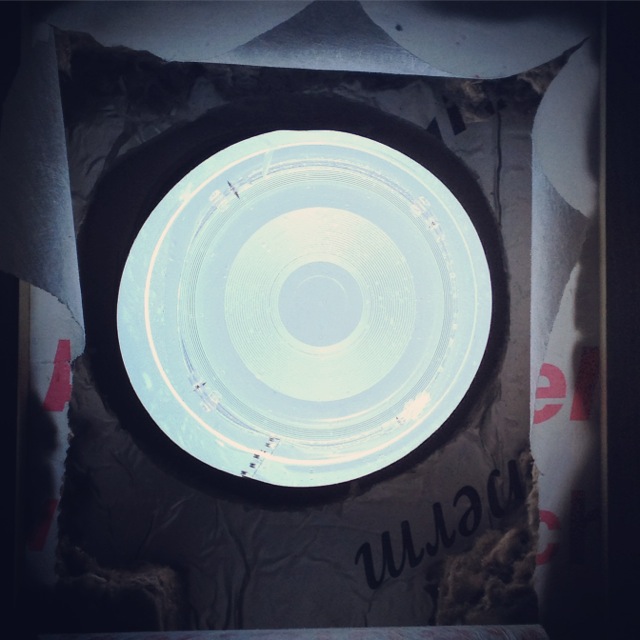 To his surprise this was done before he got back to fit the ceiling ply, he even said I had done a decent job, high praise indeed, I was quite pleased with myself for a few minutes. So the order of work was:
Holes for Flue and light Tube
Ceiling Ply
Internal stud framework for bathroom, kitchen, hallway
Tiles for stove and end of room
Larch flooring all way through with necessary expansion gaps
Internal walls to be sheathed in Osb
Internal insulation, sound proofing
Plumbing for hot water cold water, kitchen and bathroom
End wall behind stove to have concrete cembrit sheets installed
Kitchen and bathroom sinks and appliances
Second fix electrics
Final fittings
Quite a list and we were at number two and it was already February and our first guests arrived on the 30th of April.
As the internal stud walls require careful construction I had to let Simon design the structure and was there to help him. His experience allowed him to come up with the most economical and strong way of creating the studs accurately.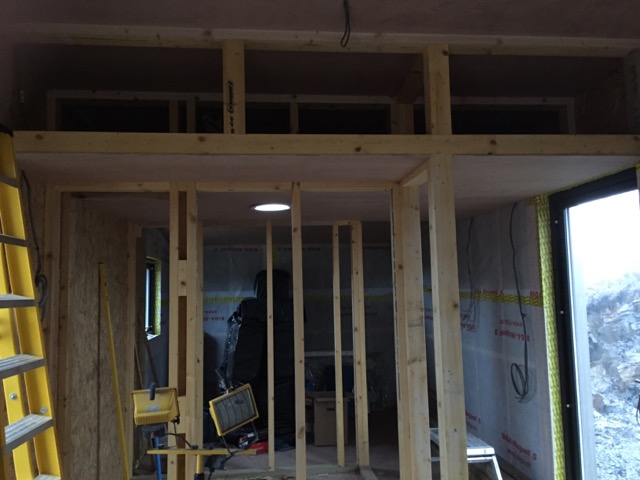 As the internal dimensions of the bathroom were designed around the size of the resin shower tray the studs needed to be accurate and take account of both the wall sheathing thickness and the wet wall thickness on top of this.
Easy to get wrong without experience. As ever I was glad to rely on Simon's skills.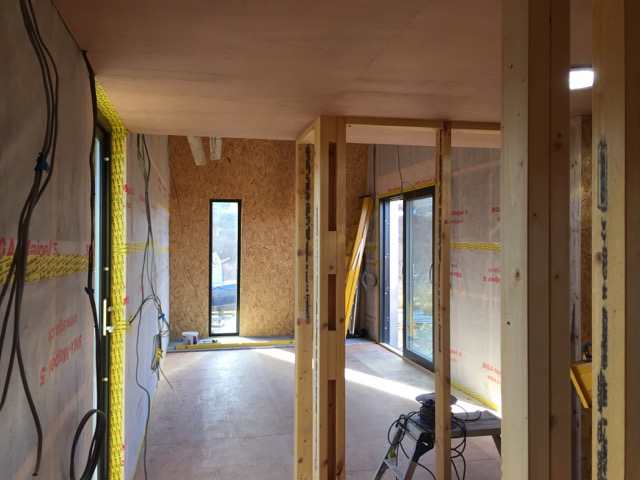 Once underway the studs didn't take long, Simon was kindly giving me time over the weekends. The studs took about two days to complete. Once these were done Simon said I was perfectly capable of doing the larch floor. He gave me a few tips and I cleared up and got the Larch floor from the store, already picked up before Christmas from Cromartie timber, into the Studio ready to set out and cut.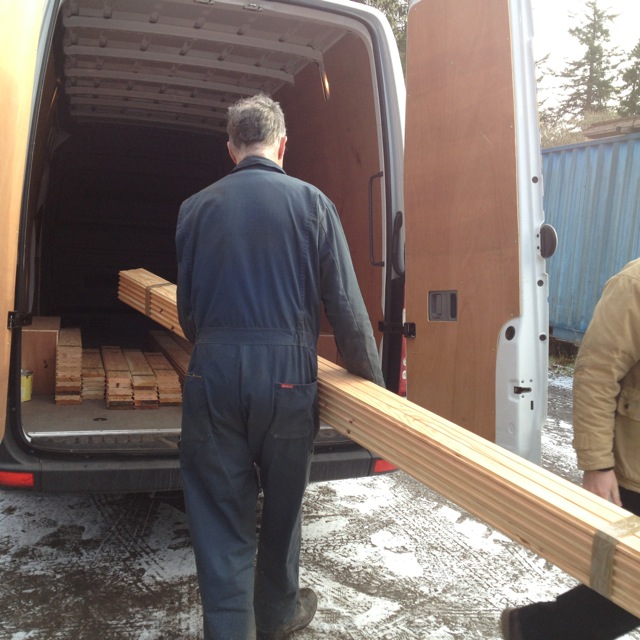 The larch was really lovely so I took great care setting up and choosing the boards for particular areas in the Studio. The floor in total had cost just over £600.