03/08/15 15:02 Filed in:
Wall Frames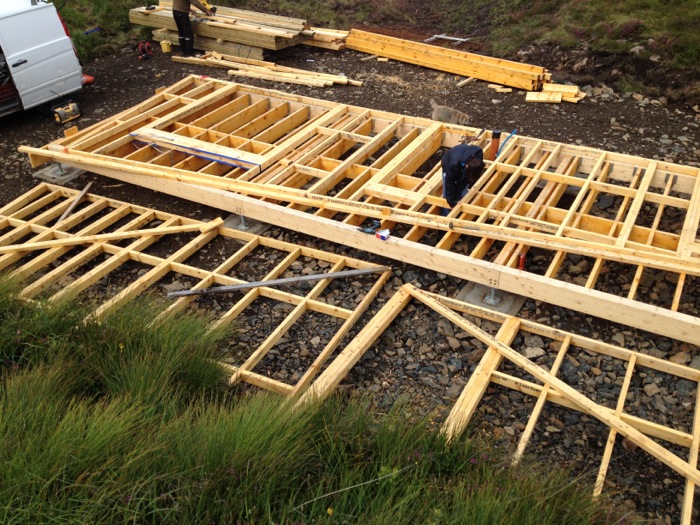 Once the floor was constructed and complete we used the base of the floor as the former from which to construct the long wall frames. The main tools in use were a small chop saw, nail gun, hammers and tape measures. We carefully set the top angle of the roof using the 3-4-5 Pythagorean method for making sure we were creating a square frame. Because the front of each of the long wall frames had a 7.5 degree angle at the front which was difficult to determine exactly without first creating a right angle, Simon, decided to first of all create the frame with a right angle and then cut it back to the correct angle once the frame was complete.
Each frame was 10m long so as there would only be three of us to raise the frames we decided to cut each long frame in two, once they had been built, in order so that with our combined strength we would be able to lift them vertically into position.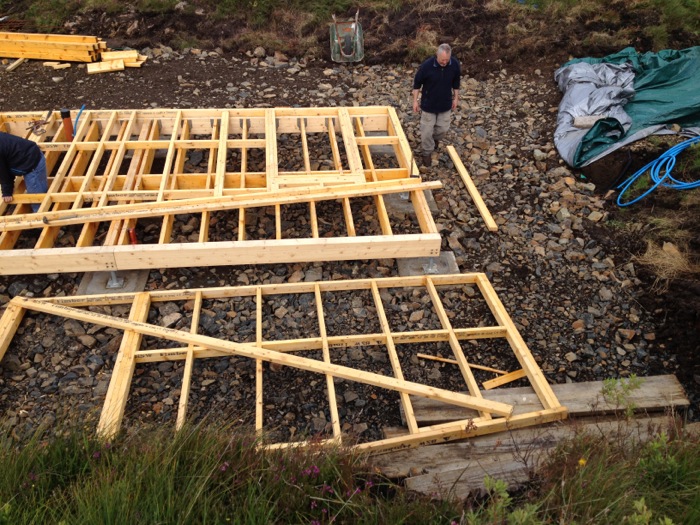 After the slog of the foundations the wooden construction felt incredibly fast. It only took a couple of days to complete all of the frames ready for lifting into position onto the floor structure.