04/04/16 16:51
We were now into April!
We had decided that the electrics would be on show down the walls in galvanised conduit with surface mounted steel plug sockets. These were very cheap and cut down the bill for the electric fittings considerably.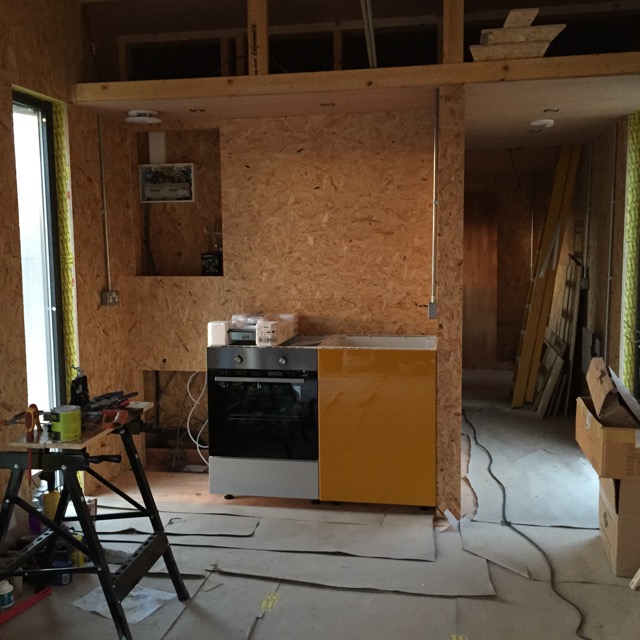 The galvanised conduit was fitted very carefully by Mathew, it took a while as it obviously has to be cut and a thread cut into the ends to allow it all to fit together snugly.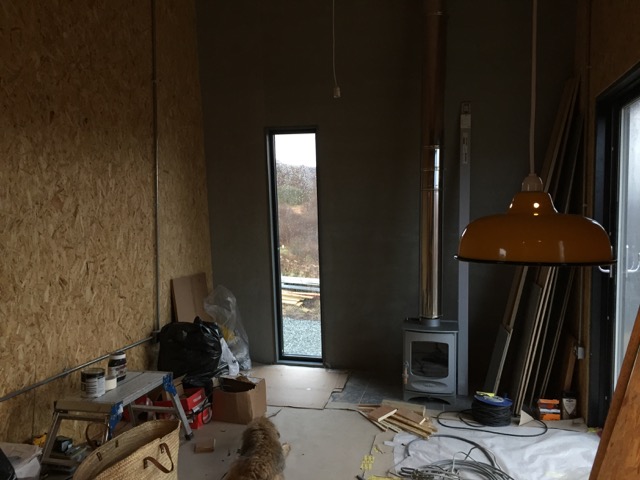 We really liked how the metal conduit looked against the Osb.