15/03/16 16:21
It was important to keep on top of all of the ordering of fittings in the last part of the build. To save on space we were having a sliding pocket door into the the bathroom. This required specialist fittings and door catches. We also had to seal the bathroom floor as the pocket door would cover and hide some of the floor in the wall makeup for the sliding mechanism.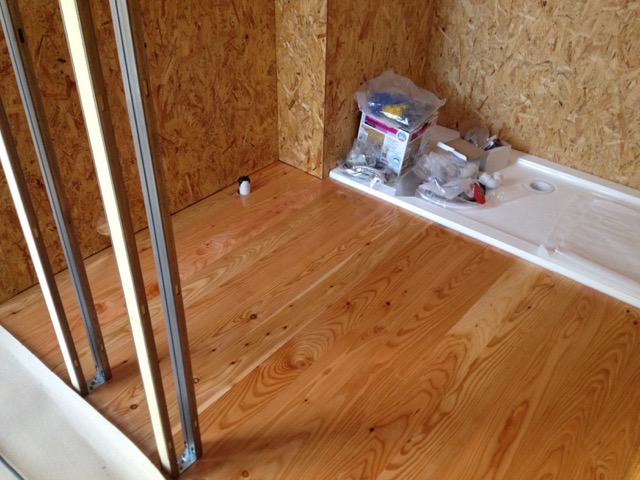 Kate sealed the floor with the recommended hard wax finish from Cromartie timber.
Once this was done I was then able to begin on the compost loo from Separett which was supplied by Littlehouse who is now the distributor, and very helpful, for Separett and other dry loo solutions. I was also able to get the bathroom sink in place ready for the plumbing internal to the walls that all runs, economically along the shared kitchen, bathroom stud wall.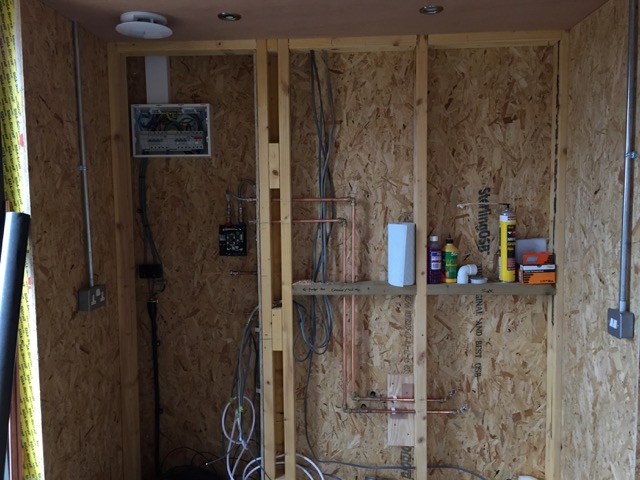 I was doing the plumbing myself and decided to do copper pipe with soldered joints and some compression fittings to taps, water heater and electric shower. Plumbing is fairly straight forward, again it is methodical and relies on planning and prep. You need a good blow torch, flux and solder. I bought all of the pipe and fittings from Screwfix, incredibly cheaply compared to those available on Skye.