30/10/15 18:35
It is a bit of a landmark in the build when you are able to take the scaffold down from around the building. For the first time you get an un-interrupted view of the building in the landscape.
We were all pretty pleased with how it was looking.
Costs to wind and watertight:
Engineered Wooden Rails £390
Structural C16 Wood for joists and framing £1540
Ply Sheathing £280
Joist Hangers £65
Roof Timbers £250
Ply for Roof £270
Marley Eternity Profile 6 Grey for walls and Roof together with fixings £1270
Flashings in Aluminium for roof and wall joints, guttering £1350 Neptune Glasgow
Flashings for Chimney and Light tube, Dektite £78
Sola Tube £240
Flue complete £580
Larch Cladding £278
Windows Norman Double Glazed £4350
External Insulation 100mm Dense Foam Celotex £830
External Membranes to walls and roof with fixings £340
Labour £3400
Total £15,501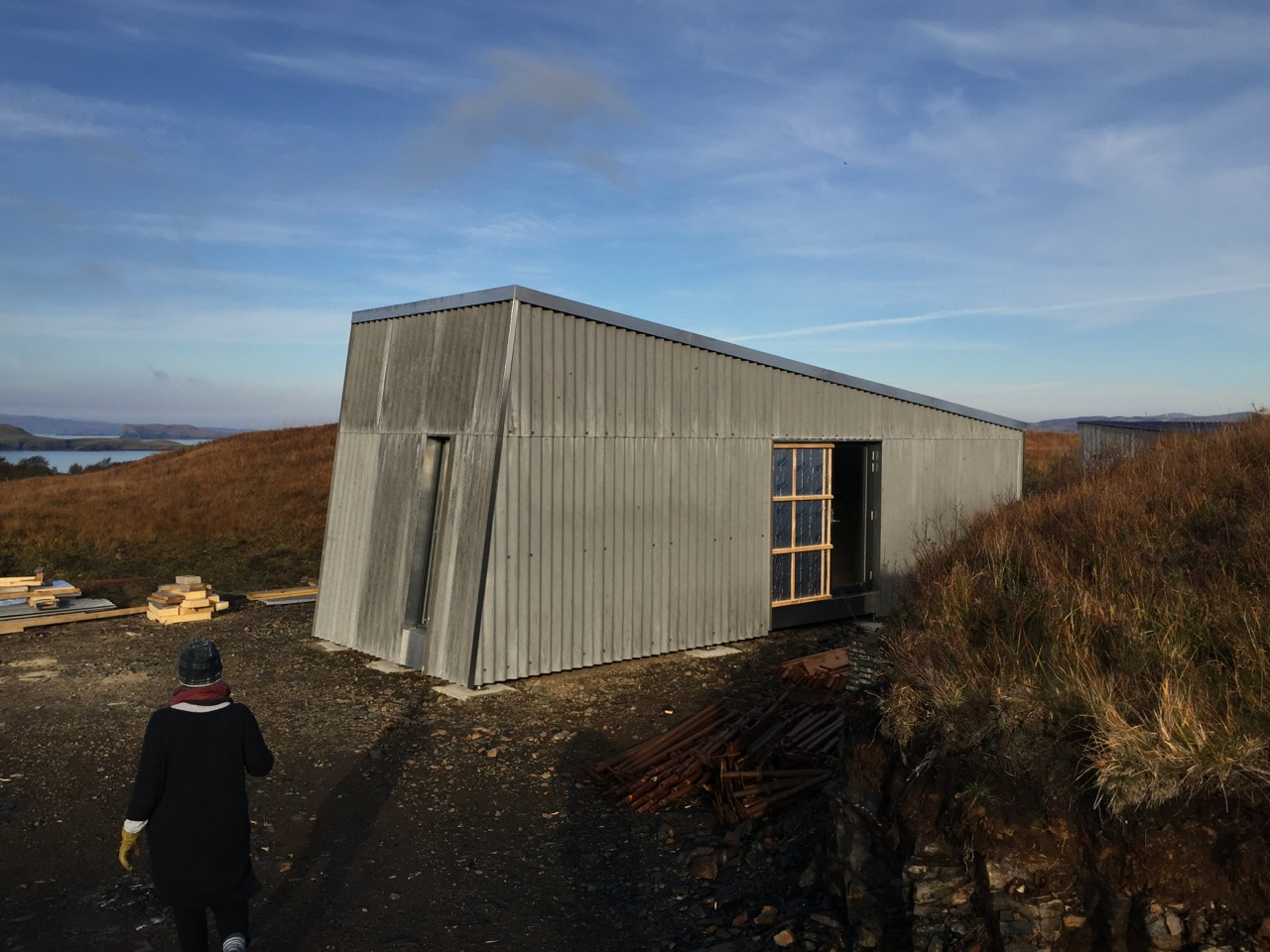 The Marley cladding changes colour depending on the weather conditions in the sunshine it drys very quickly and goes a very light grey. In the wet it goes a battleship grey.