25/01/16 15:05
I took a bit longer off than I should have done over the new years break. I was supposed to get all of the ceiling battens in place so that Simon could drop by to put up, a two person job, the plywood sheathing. We also had to make sure that the electrical cables for downlights were in the correct place for the electrician to do the second fix.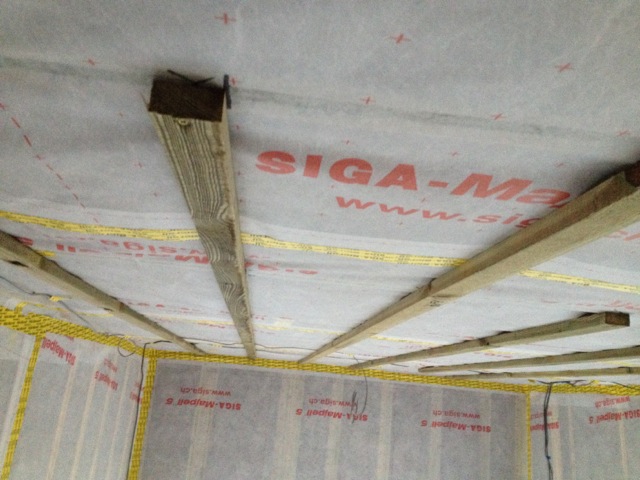 By the end of January I was ready and all the battens were in place in order to begin the plywood sheathing. I had thought that standard sheathing would be ok but when it was delivered it was far too rough and twisted for it to be placed on the ceiling.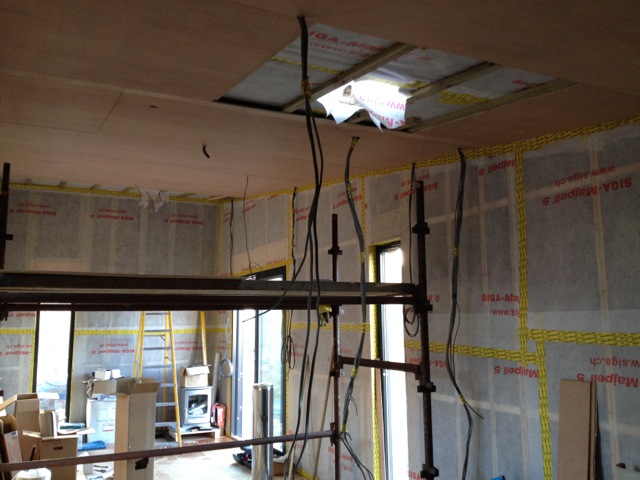 This delayed things a bit and Simon and I decided to go and pick out suitable 10mm ply sheets from the local merchant in Portree to ensure that we had good enough quality ply for the roof. It had to be flat and the surface good to be suitable. We were able to sort through the pile and pick out sheets suitable. These were pretty cheap at just below £200 for all we required.