06/03/16 16:10 Filed in:
Internal Wall OSB
Simon got back to us. All the Osb I had delivered from a local merchant in Portree and had it delivered I had covered the laid wooden floor with thick cardboard roll to protect it from dropped tools, scuffs and scratches.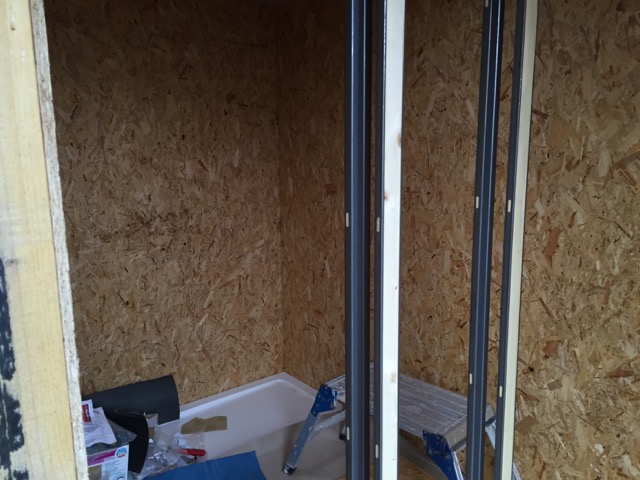 Once on site again Simon was quick to get on and we had most of the wall complete within two days. It was great to see this going up. We were very careful in the measuring and Simon had invested in a Saw that worked within its own rails and guides, specifically designed for sheet material. This made the cuts very clean and accurate. We had decided on a 6mm shadow gap where the OSB met the floor.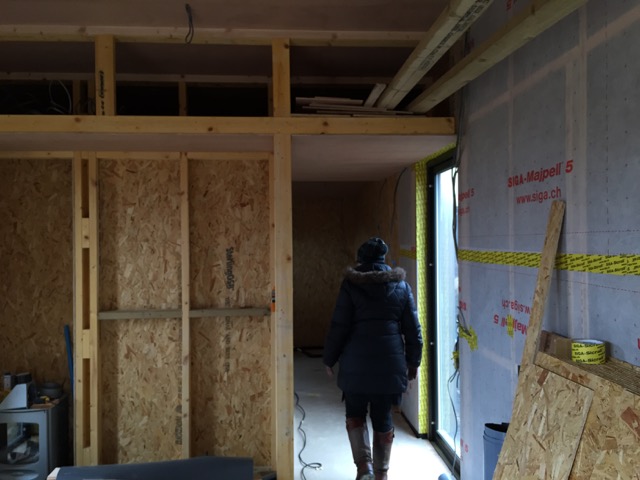 There is no skirting board in the Studio and this makes for a very simple and clean look.