15/07/15 14:02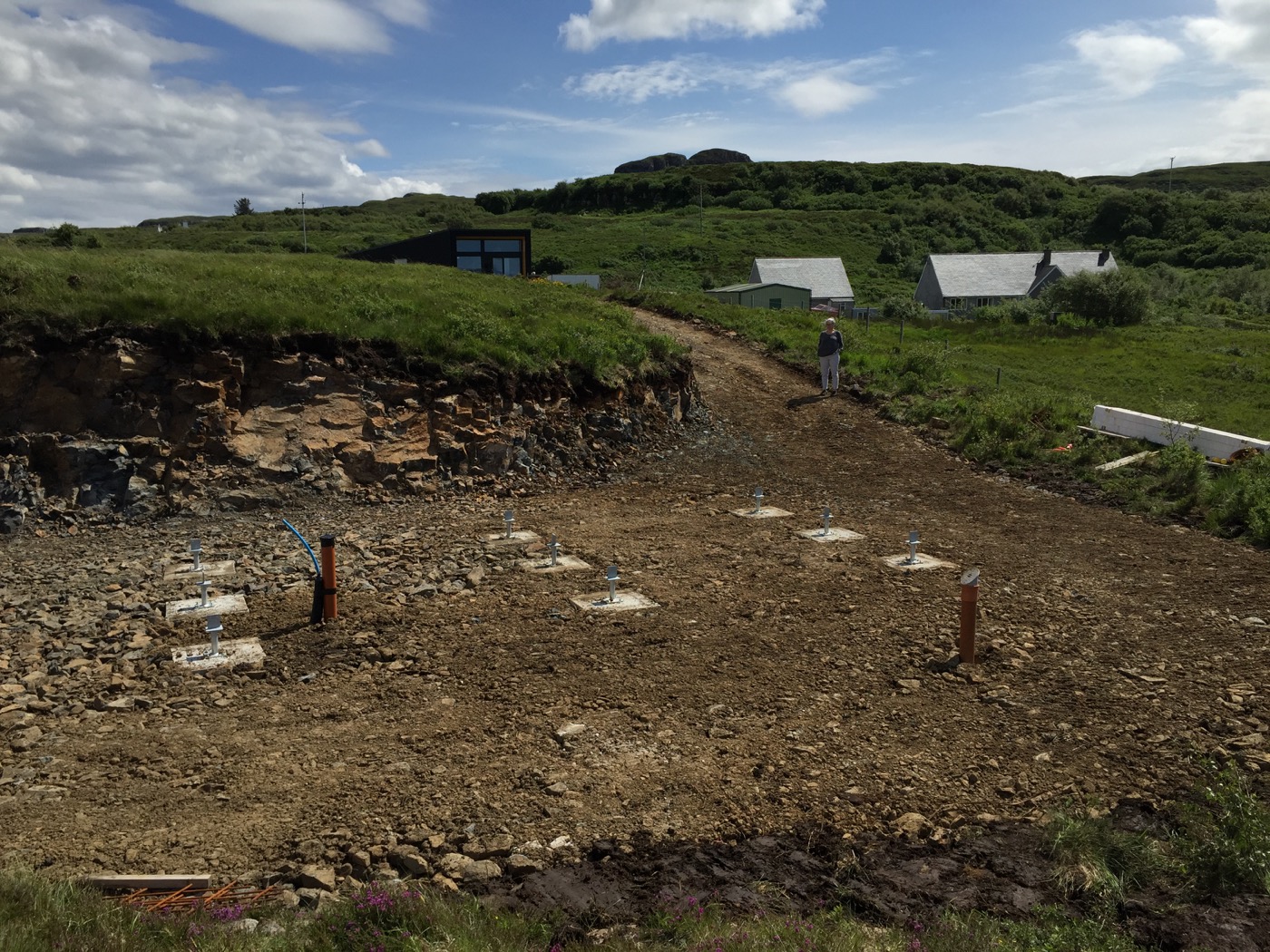 So up to this point the costs had been. I will quote the prices without Vat as if you are building a residence you can claim Vat back on materials.
Groundworks:
The construction of 90m track into the site. Scraping back to rock on the house site, Breaking rock for track and house site. Digging trenches for foundations. Transporting concrete from Lorry to site and filling trenches.
Return to site for infill, soak away construction, grading of site and end of road.
£4680.00
Materials:
Concrete ready mixed on site 6.3m3 £743.00
Ballast, steel, Blocks, cement £690.00
Steel Galvanised Brackets to hold Wooden floor beams £1100.00
Labour
£1500
Total to get out of the ground £8713