Finishes
28/04/16 17:23 Filed in:
Finishes
I was going to be away for five days working so only had four full days to complete any work before our first guests arrived on the 30th of April.
Things to do:
Sealing the floor with Hard wax oil
Building the king size cabin bed
completing all light fittings
Putting up shelves
Placing all furniture, bedding, rugs
Putting up wall mounted kitchen table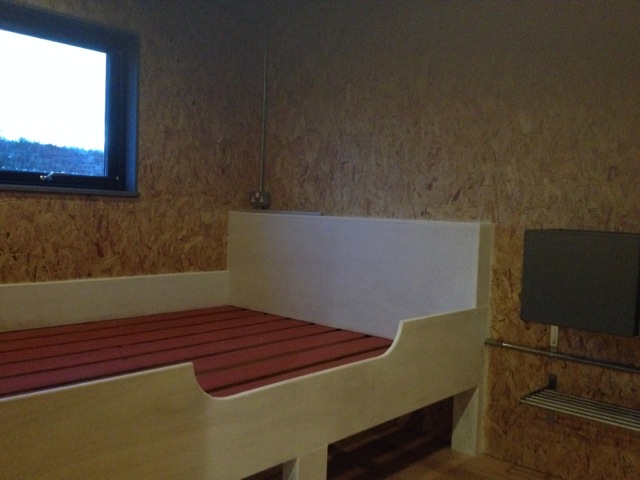 Kate was great at finding really good interior fittings that worked together very well. She had organised for all of the rugs, sofa, bedding to be on site ready to go as soon as the floor was sealed. Simon even came over very kindly on the last day to help with any finishes and snags.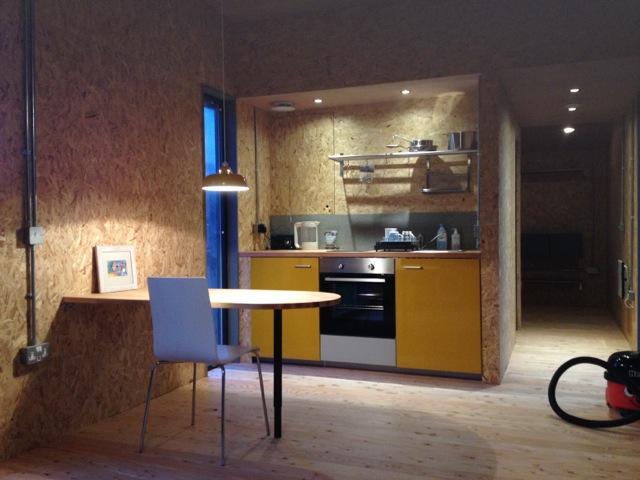 I was sorting out the router and wifi from the satellite internet connection.