Sheathing
14/08/15 15:25 Filed in:
Sheathing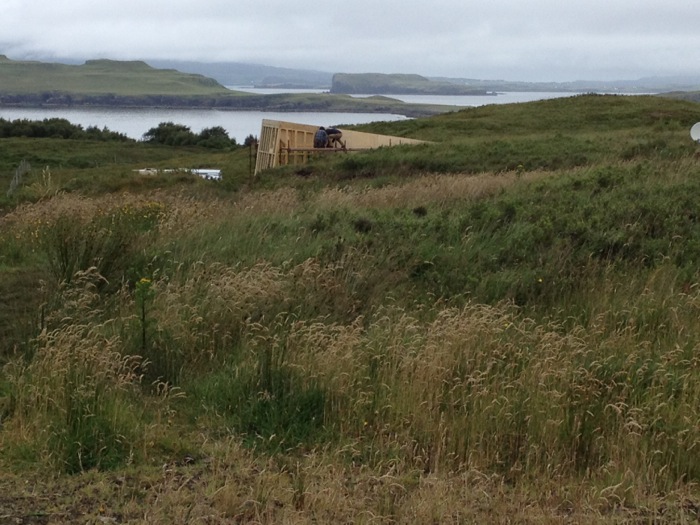 Sheathing the building. The specification of the build from the architect and engineer asked for 10mm sheathing ply over the walls and roof. This adds to the rigidity of the frame and makes it feel much more robust and tighter.
We all discussed with prompts from Simon if 10mm would be enough for the roof. As the joists were 763mm apart it felt as if 10mm would not offer enough rigidity to the building as we would be clambering all over the roof when putting on the external sheathing. After discussion we decided to order 18mm ply sheathing for the roof and this felt correct when placing it and then walking on the roof. 10mm sheathing ply would have been to light and would have moved under our weight quite a lot.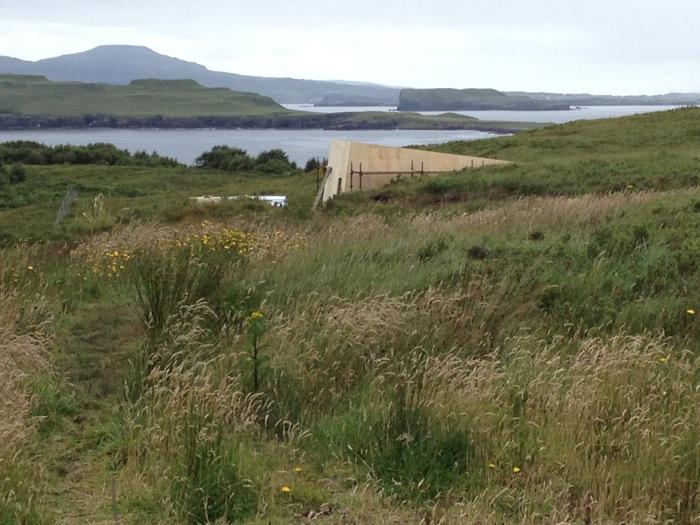 The sheathing of the walls took just one and a half days and Bekah got to see the whole of the walls completed before she had to leave Skye.